Chakra Awakening Retreat in Northern Greece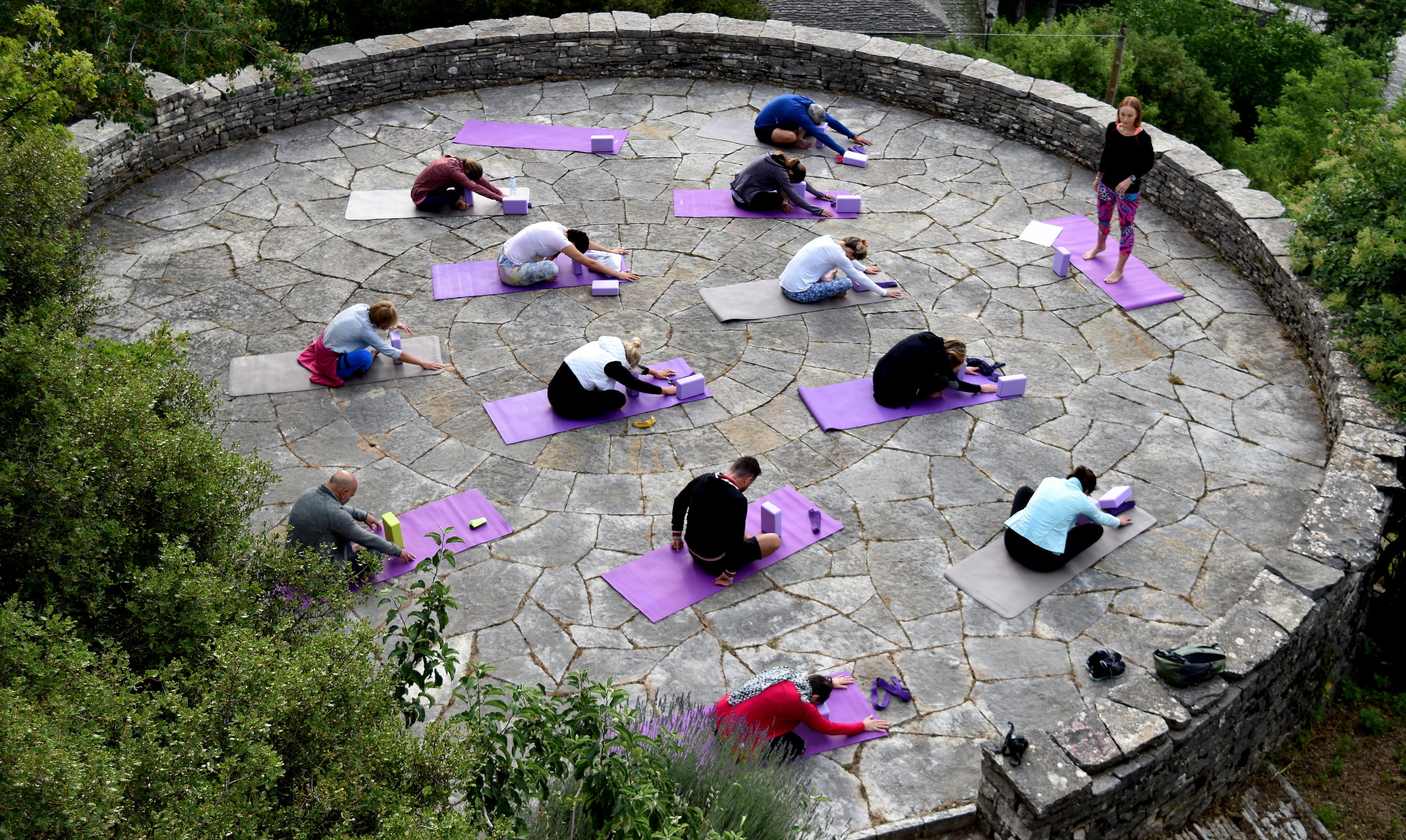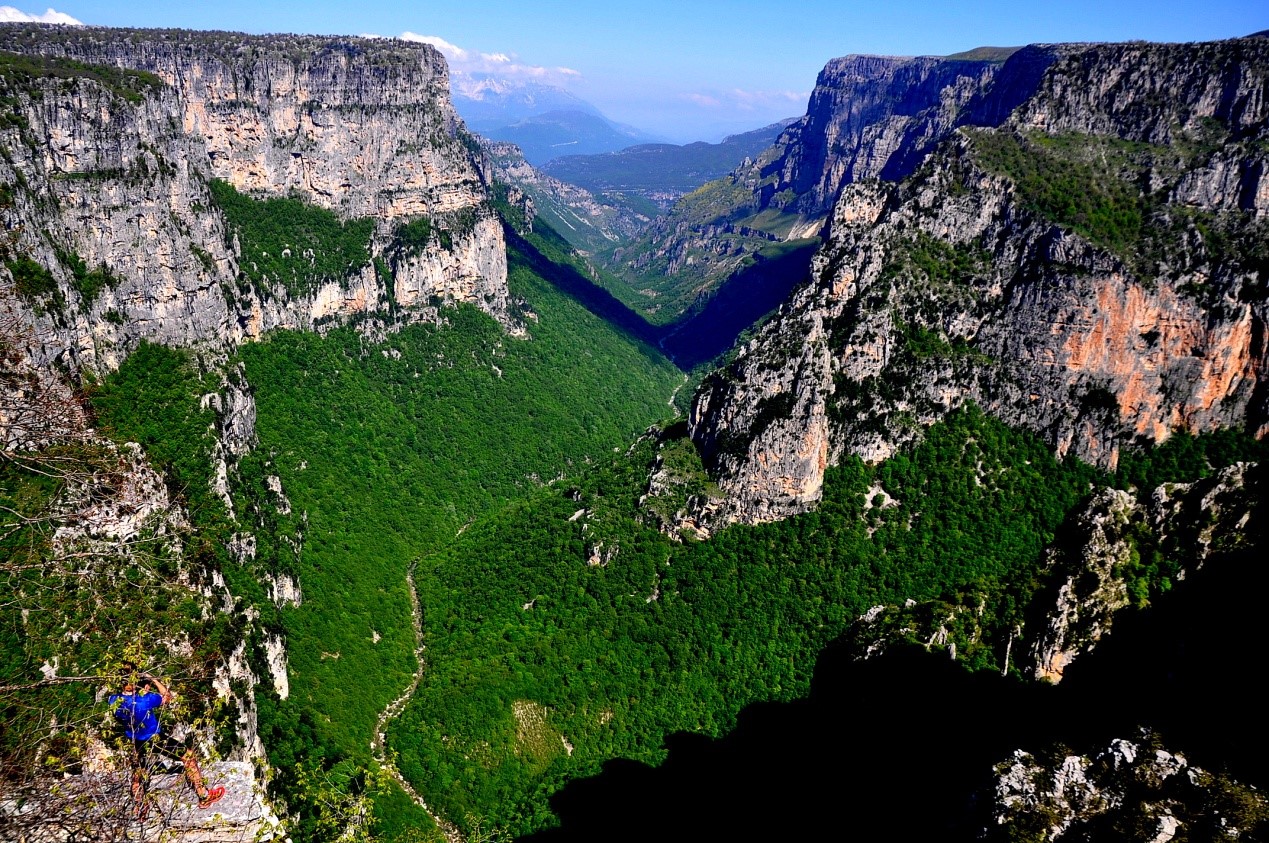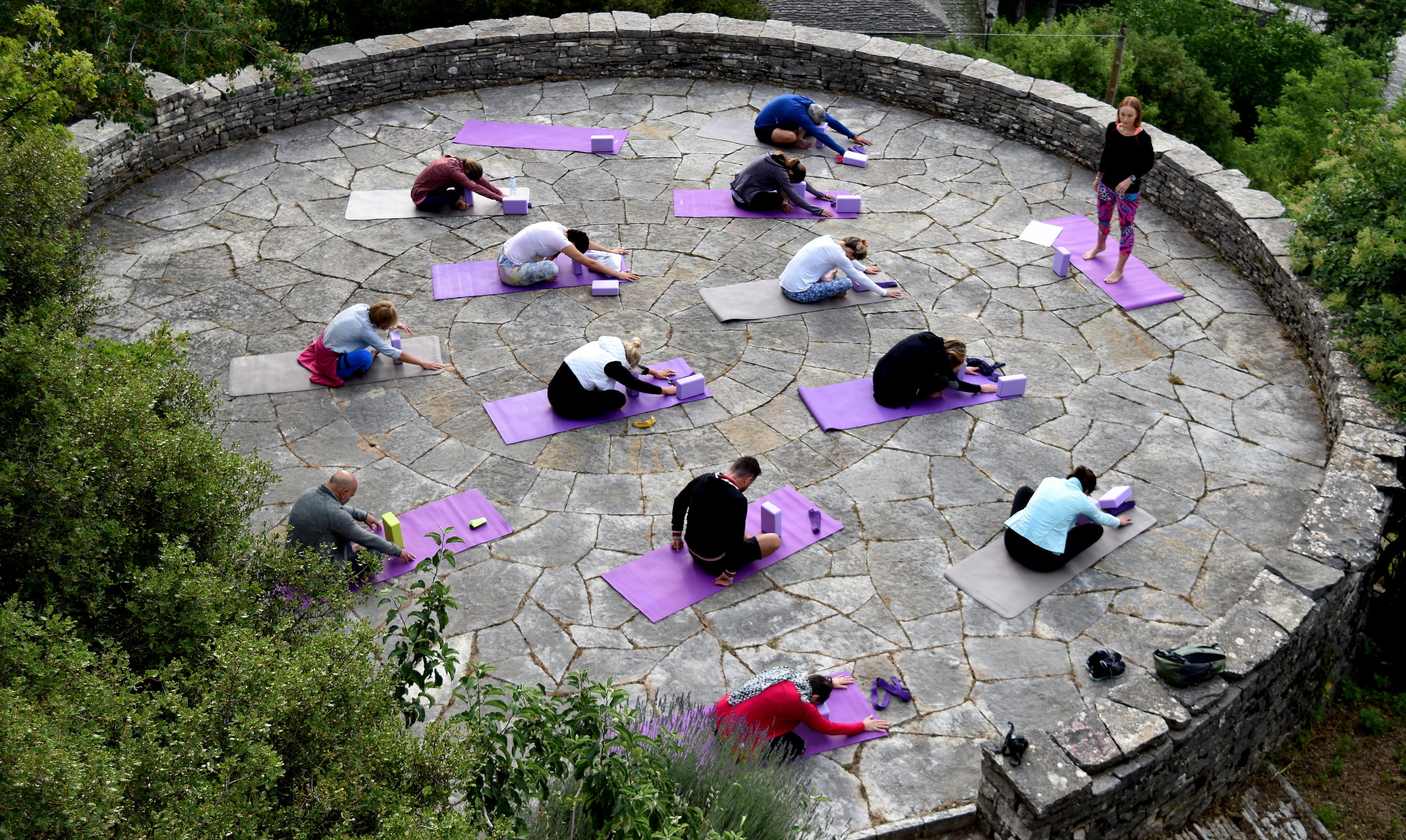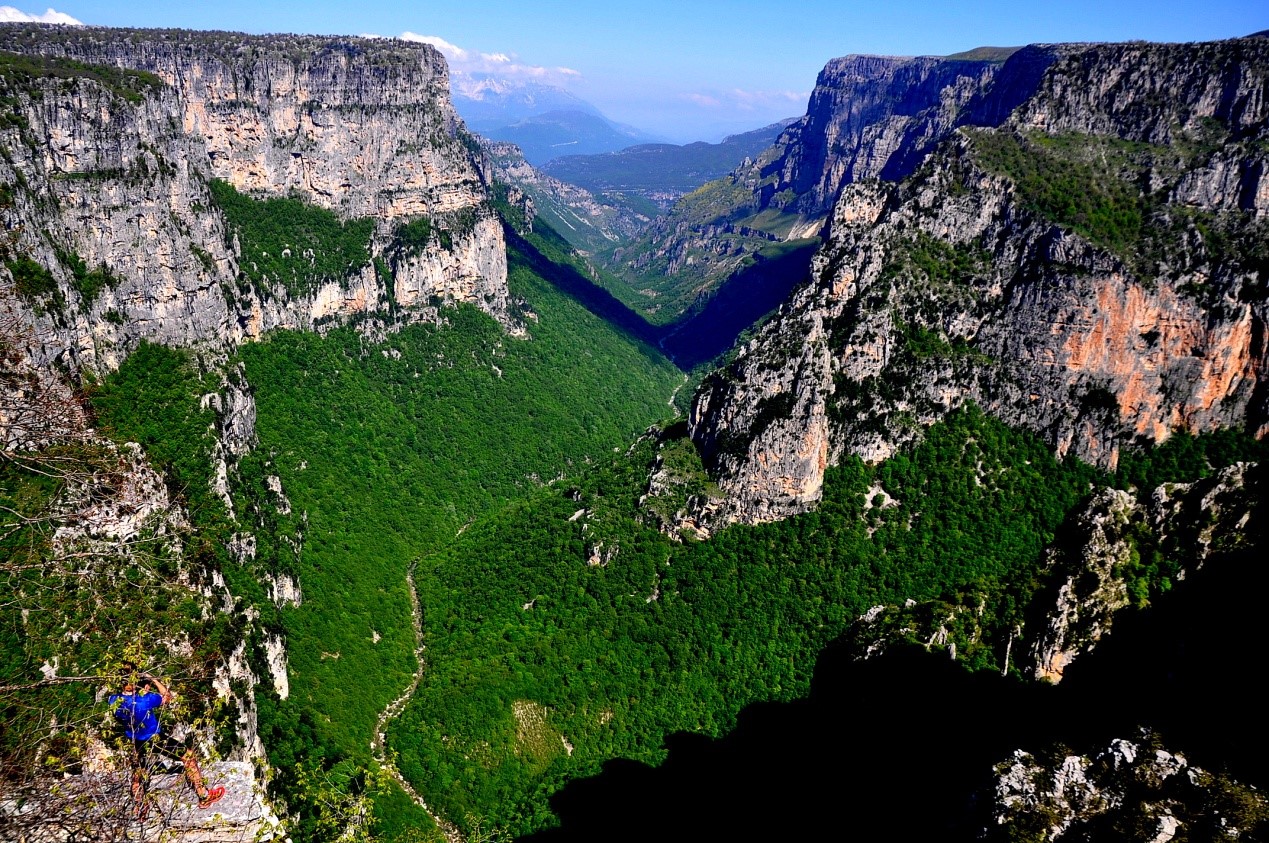 Chakra Awakening Retreat in Northern Greece
Join me and my dear friend Alona for a rejuvenating week in the mountains of norther Greece exploring ancient villages along stone paths and practising yoga with majestic views as we journey through the chakras.
What are Chakras?
Chakra literally translates to wheel or disc. There are thousands in our body but he 7 main chakras are located where our 2 main energy channels or nadis cross starting at the base of the spine to the crown of the head. These energy centers affect your physical, emotional, mental and spiritual well-being. Chakras can be blocked, overactive or inactive, resulting in confusion, depression, imbalances and low energy. By awakening or unblocking the chakras through special techniques the energy begins to move in the right direction bringing you positivity, peace, clarity, high energy, balance and sense of well-being.
Our Chakra Awakening Retreat is perfect for beginners because it is taught in an easy to understand way. Through the use of yoga poses, meditations, breath work and mudras we will explore each chakra and provide you the tools and exercises to practice at home. Being in a beautiful national park surrounded by nature, you will replenish your energy with daily hikes and nourishing local food in the company of wonderful souls.
What to Expect
Each day will begin with meditation and yoga followed by a hearty buffet breakfast. We will then go for a 3-4 hour hike with our local guide and learn about the nature and culture of this special region. There will be an early supper in a specially selected restaurant most evenings followed by evening yin yoga/yoga nidra so you can drift off to sleep to rejuvenate for the next day.
Where are we going?
Zagori is one of the most strictly protected areas in Greece due to its wild and unspoiled nature and distinctive traditional architecture. It belongs to the NATURA 2000 (a network of nature protection areas in the European Union) due to its richness of flora and fauna and its great variety of endemic species.
In 2010, the area of Zagori was included in the Vikos-Aoös Geopark, a member of UNESCO's Global Geopark Network, rendering it an internationally acknowledged natural monument. Geoparks are well defined territories which include distinctive geological, natural and cultural characteristics. Human activity of the 18th and 19th centuries, such as the many stone built traditional villages with their surrounding monuments, along with the prehistoric remnants of human activity (Paleolithic hunting bases, Neolithic settlements, etc.) more than satisfy the requirements for an extraordinary and unique geopark. Zagori is also the area with the most rainfall in Greece; this is clearly visible in its landscape, covered almost entirely by forests, which provide habitats of great ecological value.
Retreat Itinerary
On this six-day retreat our wish is for you is to:
· enjoy being close to nature
· feel stronger and more flexible in your body
· restore a sense of inner peace and harmony
· learn about the 7 energy centers in the body and how to balance them
· enjoy fresh organic home-made meals in beautiful settings in the company of amazing people
Typical Day:
7.00 Meditation practice
7.30 Yoga Class
9.00 Breakfast
10.00 Chakra Discussion
11.00 to 16.00 Daily activity – hiking, rafting, sight seeing
17.00 Dinner
19.00 Evening yoga practice
Day 1 > 1 June - Saturday
Monopatia Mountain Resort
Catch the 7.40pm flight from Athens to Ioannina and then transfer to Monopatia Mountain Resort in Ano Pedina.
We will check into our room and unpack. The comfortable and spacious rooms stretch over an area of 25 m² each and offer unique views to the green landscapes of the region of Epirus, some have a fireplace. Wooden floors, discreet lighting, pale colors and many windows make rooms appealing, luminous and cozy.
After a brief cultural presentation, we will get an early night's sleep.
Day 2 > 2 June > Sunday
We will drive to Vradeto village (1,350 m altitude[YD1] ), around one hour drive and walk along the lower alpine zone to enjoy a spectacular view of the Vikos Canyon. After a refreshment break at a traditional Café, we walk downhill through the famous and best-preserved Scala Vradetou or cobbled stone footpath to Kapesovo village for early dinner at Thoukididis restaurant.
Day 3 > 3 June > Monday
After yoga and breakfast we will leave the hotel around 11am and drive one hour to Kipi village for our circular hike through the forest along an undulating path to visit the famous stone bridges. You will learn about the art of stone building and also understand the ''road network'' of transportation and communication in past centuries in the region[YD2] [YD3] . EARLY Dinner at Lithos Restaurant.
Day 4 > 4 June > Tuesday
After yoga and breakfast we will enjoy a 4 hour hike to the Misios bridge in Vikos canyon. From there we will continue to Kokkoros and the historic Arkoudas bridges and end in the protected village of Dilofo. After a refreshment break, we will return to our starting point. Early dinner at Lithos restaurant.
Day 5 > 5 June > Wednesday
Today after our morning yoga and breakfast we enjoy a 3-hour downhill hike through the forest next to the Dovris stream, crossing two abandoned stone bridges and a small waterfall arriving finally at Dovris bridge. This is a peaceful spot with a small lake where swimming is possible and encouraged. After our swim we have an early dinner at a local restaurant and then return to the hotel.
Day 6 > 6 June > Thursday
After our normal morning routine we will hike to one of the cleanest rivers in Europe to do some rafting. On our way, we will visit the monastery of Aghioi Anargyroi, the Boila neolithic settlement and the stone bridge of Kleidonia. Afterward a refreshing trip down the river, we will drive to Megalo and Mikro Papigo for an early dinner. A visit at the Rogovos pools nearby will offer you the chance for relaxation and possibly a swim! On our way back to the hotel if we have time we may visit the village of Vikos and enjoy the view of the canyon.
Day 7 > 7 June > Friday
Today is our last day so we will pack up and depart after breakfast to visit the historic city Ioannina with its historic old town, castle, mosques and the tomb of Ali Pasha. We will visit the island in the lake and the Perama cave time permitting. Our farewell dinner will be at Frontzu Politia restaurant overlooking the city departing in time for our 10pm flight to Athens. Overnight options are available and a city tour if you wish.
What's Included?
· 6 nights' accommodation
· Airport transfers
· 7 breakfast and dinners
· 5 guided treks
· 1 city tour
· 1 rafting trip
· Daily yoga and meditation
· Daily Yoga talk on the Chakras
What's not Included?
· Flights and tips
Cost and Payment Options
Early bird rate when you book at pay by 1st April
AED 5000 or Euro 1220 twin sharing
AED 5800 or Euro 1420 single occupancy
After 1st April
AED 5500 or Euro 1320 twin sharing
AED 6250 or Euro 1500 single occupancy
When do we pay?
We require AED 1000 or Euro 1000 deposit to secure your place and the remainder by 1st April.
What else do I need to do?
Book a return flight from Athens to Ioannina with Aegean Air fir 90-100 euro. Details below.
· Saturday 1 June /Athens – IOANNINA at 7.40pm Aegean Air
· Friday 7 June/ IOANNINA – ATHENS at 9.10pm Aegean Air
Meet your Instructors
Elaine Kelly
Elaine is a passionate health advocate who loves to help her clients lead healthier, conscious lives. She first discovered yoga in her early 20s while at university in Canada and has practiced throughout her life. When she moved to Dubai in 1994, Elaine trained as a fitness instructor and later became a personal trainer and massage therapist. A serious injury led Elaine to study yoga as a way of healing herself. In 2010, she completed her 200-hour teacher training and started teaching morning yoga classes before going to work. In the same year, she founded Yogafest Dubai, the largest community mind body festival in the region. Since completing her 300-hour training in yoga therapy and becoming a certified CTI co-active coach, Elaine left the corporate world in 2016 and now teaches yoga in her garden studio and coaches anyone looking to live a healthier, more conscious life.
Alona Chyrva
Alona is passionate about health, yoga, nutrition, veganism, plant-base diet and wellness, and truly enjoy sharing that passion with others and helping them lead healthier lives.
Her true passion is in Healthy Living and Nutrition. Alona has a Diploma in Health Coaching from INN NYC, USA and German Board of Nutritionists. She has a 500 YTTC Yoga Alliance Certificate and loves to share nutrition and yoga with others.
Alona says "My own wellness practice taught me that when we bring our whole being into each moment, we have infinite chance to grow, heal, love and create."
She regularly organizes health and yoga retreats around the world to places like Georgia, Ukraine, Greece and the UAE.
Feedback from our Clients
I recently attended a yoga and detox retreat with Elaine. Not only was it well organised in a beautiful setting but the yoga teaching was one of the best I've experienced. She is very organised, very thorough and her teaching is inspirational. I've seen Elaine develop from a rookie yoga teacher into someone whose strong self-belief, humanity and generosity informs and shapes her teaching style. Highly recommended. - Rebecca Hill
I would encourage every breathing soul to go on this retreat, it was a life changing experience and I fell in love with myself again! Thank you Elaine
Early bird rate applies till 1st April for a twin sharing room.